Best Reasons to Drive a Honda SUV
When you find yourself in the market for a new car, the Honda SUV lineup is worth checking out. Honda has great options for both large families and individuals looking for the performance and style that SUVs offer.
Whether you're just beginning to search for your new car or you've been on the hunt for some time, it's important to do your research. The team at Serra Honda O'Fallon wants to make the process easier by showing you some reasons to make a Honda SUV your new vehicle.
Honda SUVs Are Versatile.
As we mentioned before, there are Honda SUVs that cater to almost anyone's situation, with the features to match. For example, the Honda CR-V is one of the most popular small SUVs, and it is well-suited for those who are interested in a compact SUV that is filled with useful performance and entertainment capabilities. Alternatively, the Honda Pilot is a good choice for families or those drivers who need more space for their journeys through Illinois and beyond.
Honda SUVs Have Advanced Safety Features.
The Honda Sensing Suite is Honda's original safety system, and it includes driver-assist features such as the Collision Mitigation Braking System, which brings the car to an automatic stop when it senses that a front collision is going to happen. Another feature present on SUVs like the Honda HR-V is the Lane Keeping Assist System that helps to keep the SUV centered inside the detected lane. The Honda Passport has even won various safety awards, showing just how great Honda SUVs are in providing a safe experience for you and your family. To learn about more of the included Honda Sensing safety features, or to schedule a test drive, contact us today.
Technology Helps the Honda SUV Stand Out.
Equipped with up-to-date technology like Apple Carplay and Android Auto, Honda SUVs like the HR-V and the Honda Pilot are built with the modern driver in mind. You can get access to your messages, music and more with these mobile integrations, and the Honda Satellite Navigation System makes it easy for you to get around, on and off-grid. The remote engine start allows your Honda SUV's climate control system to turn on even before you get in the vehicle, so your ride is comfortable from the start.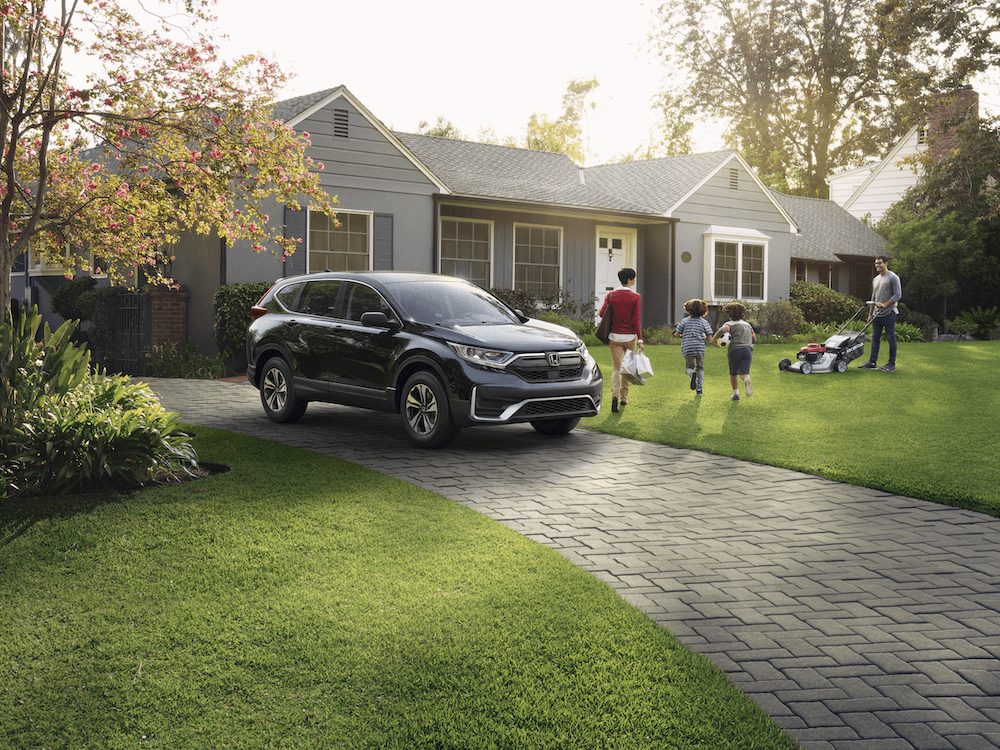 Honda SUVs At Serra Honda O'Fallon
There are many reasons to choose any of the Honda SUVs as your next vehicle. From the Honda Passport to the CR-V, there are plenty of possibilities for tailoring your new Honda SUV experience. Whether you're a family looking to expand or just someone who enjoys the spacious seating and cargo area in a new or used SUV, the Honda SUV line likely has a vehicle to fulfill your needs. Whichever model you decide to purchase, let the team at Serra Honda O'Fallon assist you in getting the new or used SUV you desire. Our team prides itself on great customer service, so schedule a test drive or call us today!