Serra Honda O'Fallon Receives the Business Excellence Award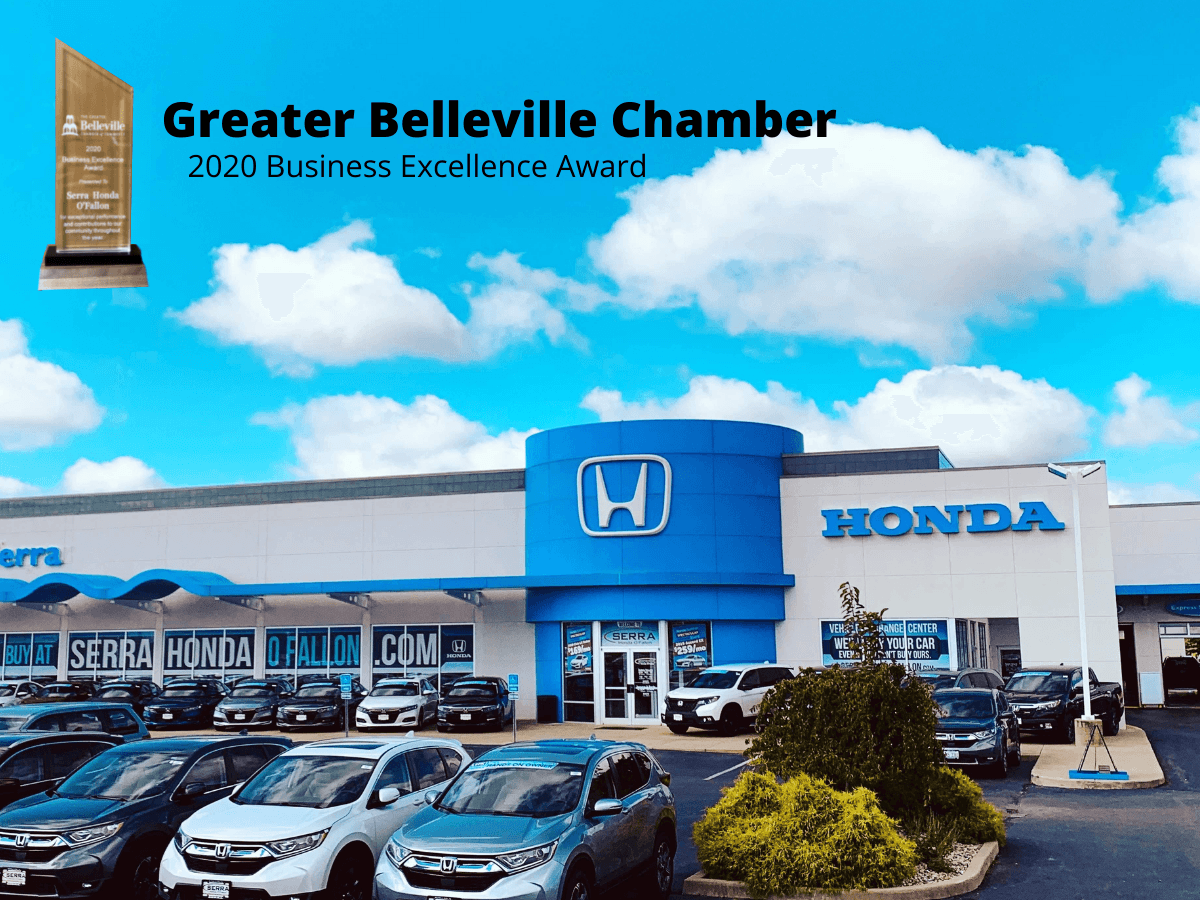 At Serra Honda O'Fallon, we're committed to providing quality Honda vehicles alongside excellent customer service. When you buy a new or used Honda SUV, car, or truck from Serra Honda O'Fallon, you become a part of the family!
We're proud to have been serving the O'Fallon, St. Louis, Gateway, and Belleville areas for decades, and even prouder to have been recognized by the Greater Belleville Chamber of Commerce as one of their 2020 Business Excellence Award winners! Only four businesses won this award this year, so we're glad to be a part of the cream of the crop.
One of the factors contributing to our award is our Mobile Service Van, which can make house calls to perform seven essential maintenance services, such as oil changes, easily and safely. We implemented the Mobile Service Van to keep our customers safer during the COVID-19 pandemic, but it's been such a hit that we're keeping it around. 
We at Serra Honda O'Fallon recognize that the O'Fallon and St. Louis communities are a huge factor of our success, so we make sure to give back too! One way we've done that is by implementing Jean Friday for our employees, where for a $5 donation, our team members can wear jeans. Those donations go to a number of organizations, like the Illinois Center for Autism, Metro East Pride, the humane society, local hospitals, fire stations, and more. If you walk in and see a Serra Honda team member wearing jeans, that's a mark of our commitment to helping our area.
Since we were able to grow our business over the last year, we've been able to give back more than ever before. We're so honored to have been awarded a Business Excellence Award from the Greater Belleville Chamber of Commerce! But more than anything, we're honored to have such loyal customers and such a great team here at Serra Honda O'Fallon. Come by our dealership to say hello or check out a used or new Honda today!